No, our videos don't have subtitles. Don't worry, though: because English is not my mother language, I speak very clearly – slowly and with good diction.
Therefore, if you prefer watching videos with subtitles because English is not your mother language either, you will find my speech very easy to understand
.
Also, each video tutorial comes with a detailed written breakdown (with time stamps for each main idea) – that will greatly facilitate your understanding.
Here is an example of a video breakdown (a screenshot from one of our tutorials):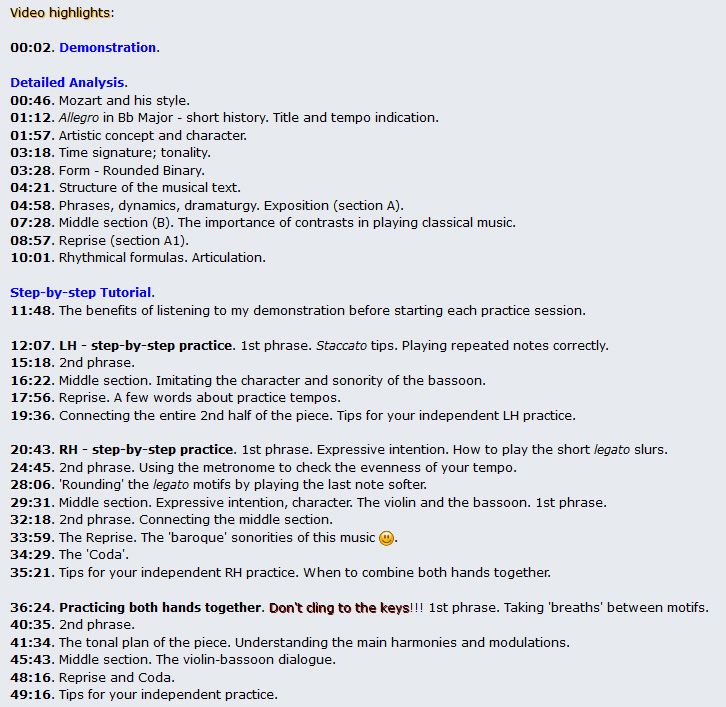 As you can see, the Video Breakdown offers you a clear 'map' of each tutorial: it comprises all the terms and ideas covered in the Lesson – not to mention that you don't have to scroll through the entire video in order to find a certain spot that interests you at the moment.
Also, we DO have subtitles for all complicated terms (and also for composer's names, piece titles, professional Italian musical terms etc.). So each time I pronounce a complicated word or phrase – there WILL be a subtitle for it!
Here is an example: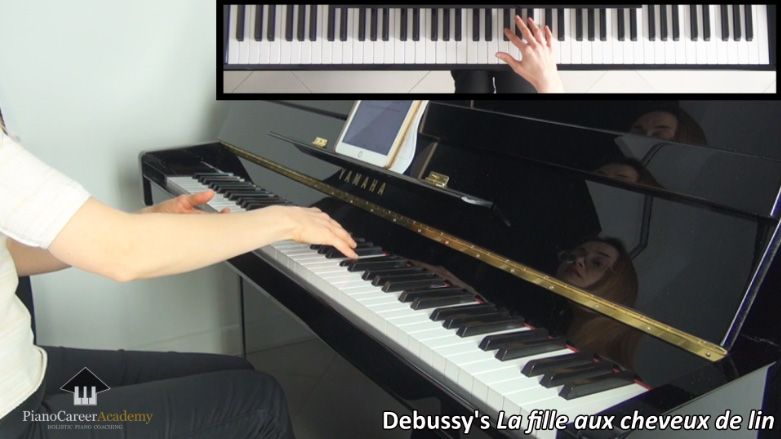 And, last but not least – we also have TONS of written tutorials (not just videos). Therefore, if you're a visual learner, there are hundreds of detailed articles to explore (besides the videos)!
I'm a visual learner too, I know how you feel – and I always make sure that my tutorials are 100% accessible for those of you who don't like to rely on their hearing alone.